Five Things for Friday
Hello my dear friends! This has been a hard week. In the ways that just shake you. More on that later.
Instead, let's first share some things to make your weekend a little more special, adventurous and sweet.
One
What to read? Why not try an oldy but a goody.
The Grand Sophy by Georgette Heyer.
If you've never read Georgette
, now is the perfect time to curl up with her delightful Regencies and bask in her extraordinary wit and sublime romance. I adore The Grand Sophy–it is always the Heyer book I recommend people read first. But my favorite is The Foundling. You'll have to read both and let me know.
Two
Did you know there is a graham cracker shortage? I've been trying to find them for a month. I have recipe that I wanted to make but needed graham crackers for the crust.
Well out of desperation (and a bit of inspiration) I grabbed up a bag of Teddy Grahams at the grocery store with the notion of "what the heck?". Well, I will tell you that Teddy Grahams make a great substitute if you want to make a graham cracker crust, but be warned when you go to make it, there is always one Teddy who is going to know his fate.
Three
Looking for something to watch this weekend?–other than the second season of The Umbrella Academy?? We watched The Old Guard this week and I really enjoyed it.
It actually inspired me to consider a new word for my Bullet Journal and writing life: Purpose. We should all have purpose in what we do.
Of course that I found this in a comic book movie with a lot of violence
, might say something about me, but if you are looking for an adventure with great characters, give it a watch on Netflix.
Four
Contest Winners!! A lot of you missed the contest in last week's newsletter
, but four lucky folks (Johanna L., Elaine M., Sandra M., and Stephanie F.) won download codes for the audio book of This Rake of Mine. I've got more codes to give away in the coming weeks, so make sure to keep a sharp eye out here, and if you didn't get a chance last week, I've actually posted a contest for one last code for This Rake of Mine on my Facebook page–so you can enter there.
Five
If you were wondering what was the recipe that needed, nay, demanded graham crackers, it was this Key lime Pie. I made it for a small luncheon of friends (socially distanced and wearing masks). We've been friends for more than 30 years, and recently learned that one of our group has terminal cancer. We haven't lunched together since February, so now it was critical that we not waste any time.
Best bit I can share with you this week: Love your friends, keep them as close as possible, reach out, and when you can find graham crackers or Teddy Grahams, make them this pie.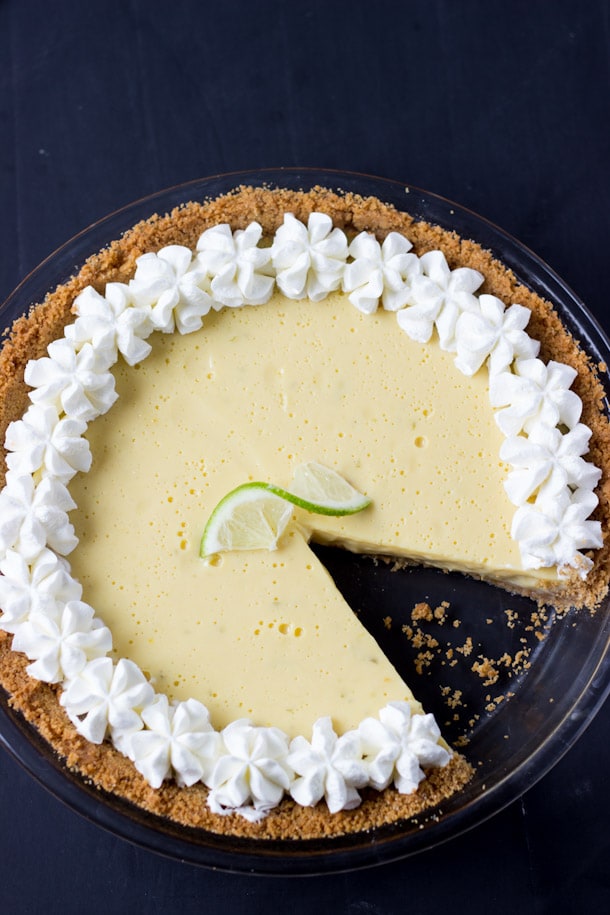 Photo credit: A Classic Twist
Have a great week. If your state is having a primary on Tuesday–Vote!! Please. And if you can, request an absentee ballot for the November election. I want you to stay safe!
Until next Friday,
Elizabeth